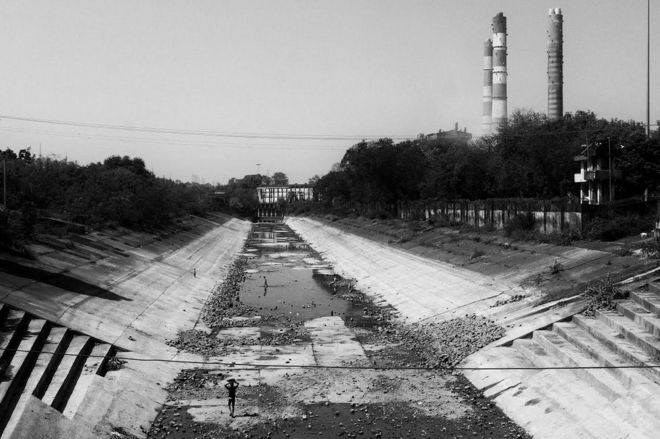 On 11 March, panic struck engineers at a giant power station on the banks of the Ganges river in West Bengal state.
Readings showed that the water level in the canal connecting the river to the plant was going down rapidly. Water is used to produce steam to run the turbines and for cooling vital equipment of coal-fired power stations.
By next day, authorities were forced to suspend generation at the 2,300-megawatt plant in Farakka town causing shortages in India's power grid. Next, the vast township on the river, where more than 1,000 families of plant workers live, ran out of water. Thousands of bottles of packaged drinking water were distributed to residents, and fire engines rushed to the river to extract water for cooking and cleaning.
'Shortage of water'
The power station – one of the 41 run by the state-owned National Thermal Power Corporation, which generates a quarter of India's electricity – was shut for 10 days, unprecedented in its 30-year history.
"Never before have we shut down the plant because of a shortage of water," says Milan Kumar, a senior plant official.
"We are being told by the authorities that water levels in the river have receded, and that they can do very little."
Further downstream, say locals, ferries were suspended and sandbars emerged on the river. Some 13 barges carrying imported coal to the power station were stranded midstream because of insufficient water. Children were seen playing on a near-dry river bed.